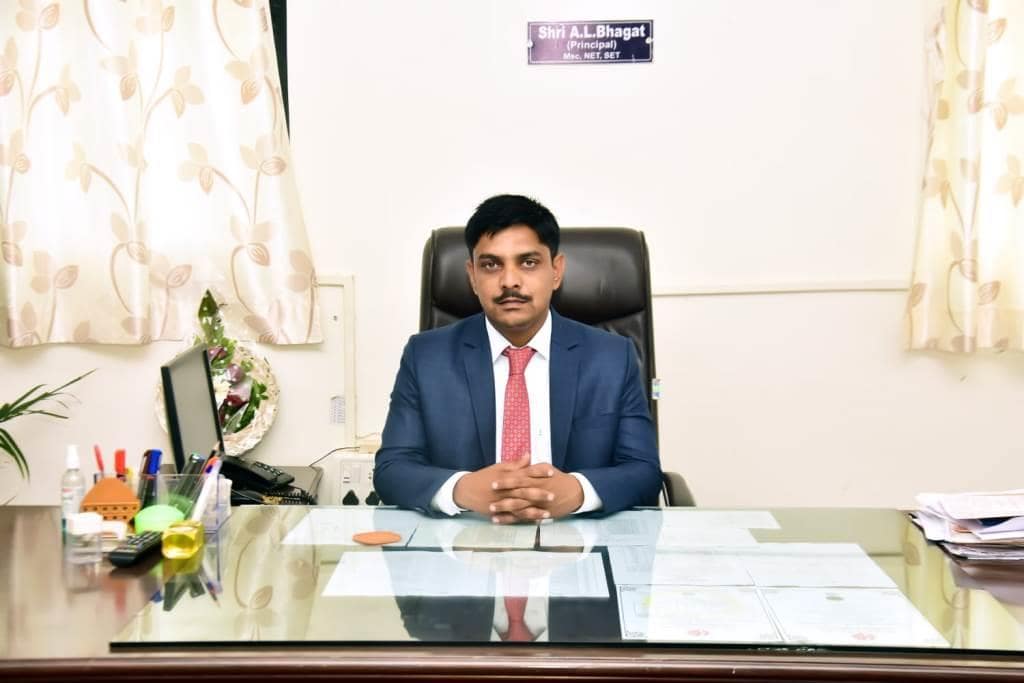 Principal
Prof. Dr. Amol L. Bhagat, M.Sc., NET, SET
---
Maratha Vidya Prasark samaj Arts and commerce college Vadner Bhairav, Tal- Chandwad was established in 2009. It is affiliated to University of Pune. It caters to the educational needs of students dwelling in rural areas around Chandwad Taluka. It provides graduation courses in Arts and Commerce Its working principal to motive of institute "BHUJAN HITAY, BAHUJAN SUKHAY"
At present, students can opt for B.A. with any of the following special subjects- Economics, Politics and Marathi.  The subject Geography and Psychology it taught at general level. Along with those courses the college has introduced Self Employment based Short term courses for girl students and women in the town. There is a separate gymnasium for boys and girls.
The college has been sanctioned an N.S.S. unit 100 volunteers. The departments organizing curricular, co-curricular, students welfare and social activities are as follows.
Commerce Association, Social Sciences Association, Literary Association, Students' welfare Association, Girls Forum, Soft Skills Development Center, National Service Scheme and  Gymkhana Association etc.